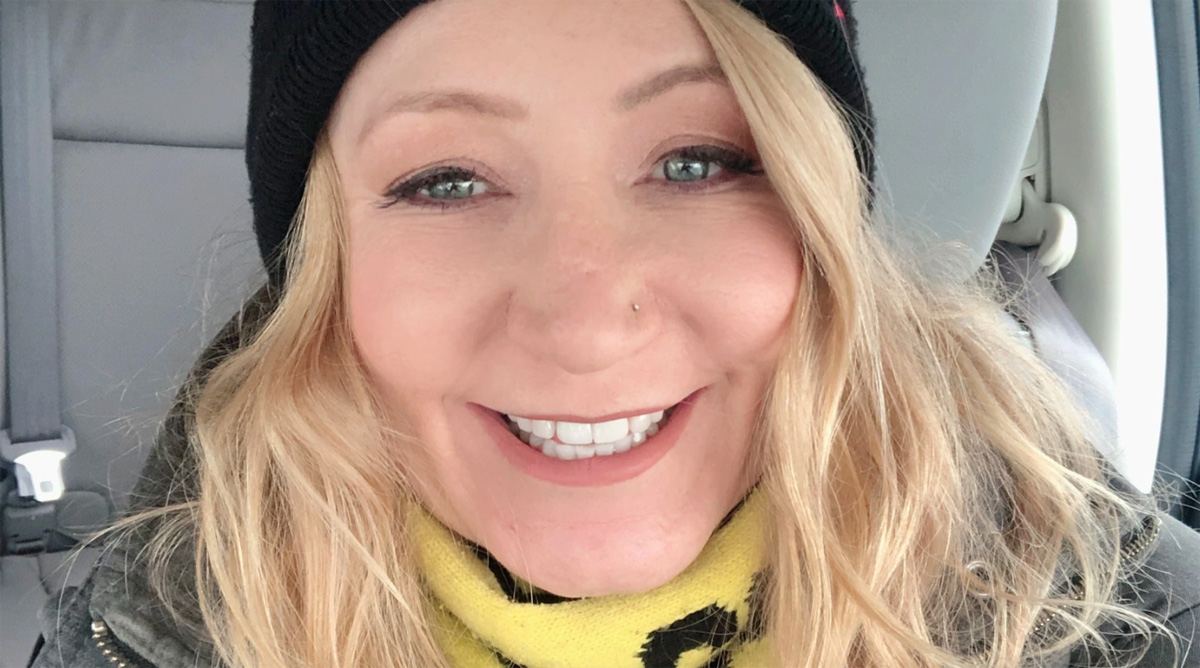 The woman whose house was destroyed when Anne Heche crashed her blue Mini Cooper into it on Friday morning is lucky to be alive, say her neighbors. Lynne Mishele (pictured above), her two small dogs and pet tortoise escaped with no physical injuries when the crash and subsequent house fire occurred. Neighbors John and Jennifer Durand have created a GoFundMe for Mishele, which currently sits at $124,865.
The Los Angeles Fire Department (LAFD) responded to the incident after Anne Heche's car burst into flames almost immediately after crashing into the home.
"We were just looking inside, going 'How could you survive that?' Because we had a hard time breathing even outside of the house," Mishele's neighbor, Lynne Bernstein told People magazine.
"She was pretty lucky," Roy Morgen, another neighbor, told CNN affiliate KCAL/KCBS a day after the crash occurred. "She's in shock... it still hasn't hit her yet. There's nothing left in the house. Everything was ruined." He added that the car stopped about two feet away from where Mishele was sitting.
Prior to crashing into Mishele's home, Heche crashed into a garage attached to an apartment complex. A cell phone video was taken in which a man is heard ordering Heche out of the car, but she refuses, instead speeding off with the tires screeching. Footage obtained from the front door camera of Mishele's neighbor show the Mini Cooper speeding by, tires loudly squealing just before the crash is heard.
SkyFox video footage taken live at the scene shows Heche being carried on a stretcher -- when she suddenly throws off the sheet covering her and sits up, struggling with a paramedic just before being loaded into an ambulance.
Police are investigating the crash and obtained a warrant to draw blood in order to test if Heche was under the influence. The results have not yet been made public.
According to her spokesperson, shortly after that, Heche slipped into a coma, adding, "She has a significant pulmonary injury requiring mechanical ventilation and burns that require surgical intervention." Heche remains in critical condition. ∼Senna Gill