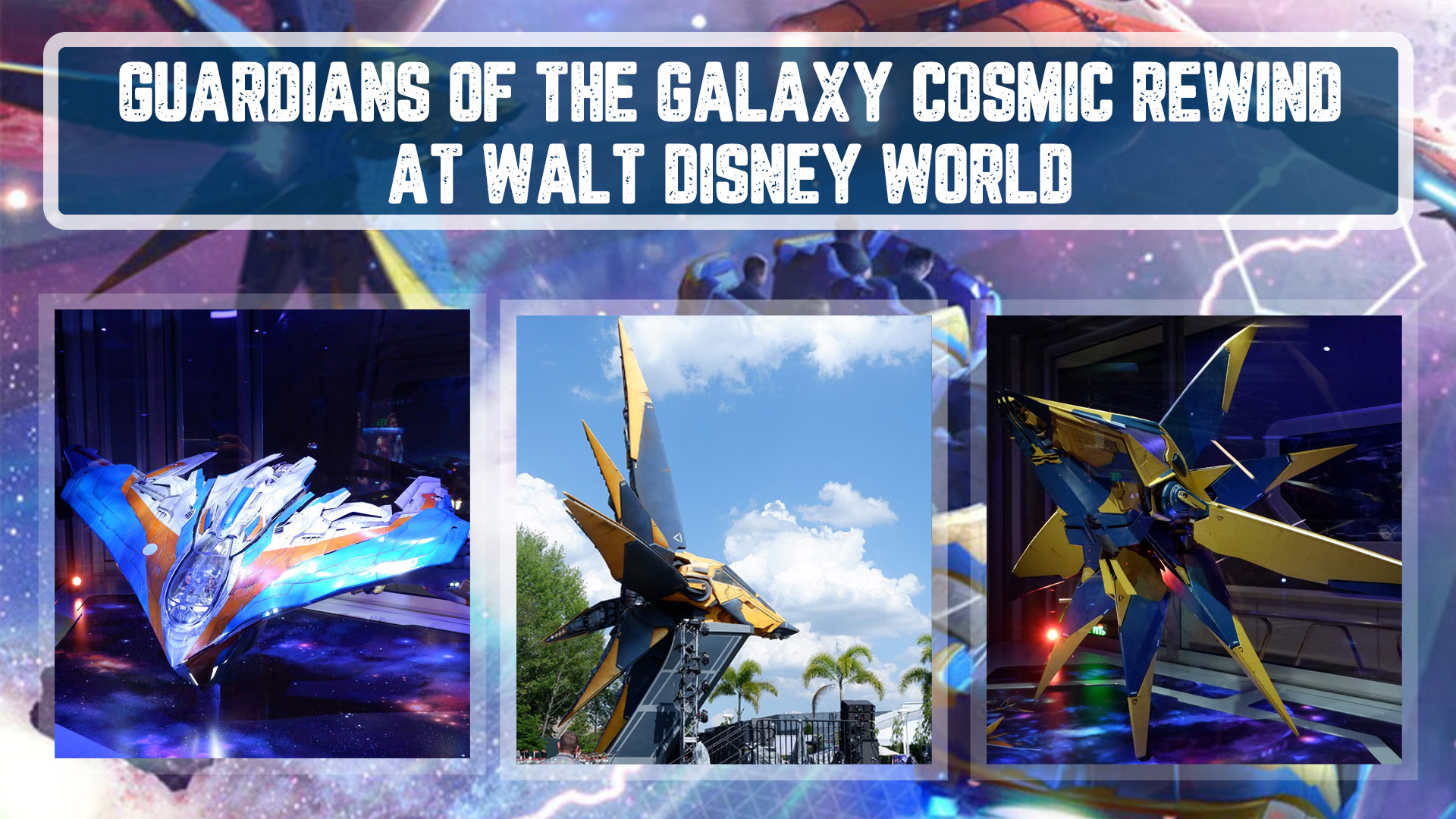 The new Guardians of the Galaxy Cosmic Rewind ride at Walt Disney World is a thrilling one that will get your heart pounding! I rode it recently at a media event to try it out and two people in my group said it really left them reeling, while others rode it five times in a row. Either way, I was determined to check it out, because the Guardians of the Galaxy films are my favorite of the Marvel Cinematic Universe (MCU).
The ride is an indoor "roller coaster-type" of ride. The premise is that riders will be transported to a Nova Cruiser orbiting around Terra. The ride goes forward, then stops suddenly and shoots backwards in a thrilling, fast motion. That's when things start to get interesting. There are sudden drops and sharp turns as you whiz around corners. You'll even find yourself going sideways during one part of the ride.
What I found the most fun was that Guardians of the Galaxy Cosmic Rewind includes videos of Peter Quill, a.k.a. Star Lord (Chris Pratt), giving riders encouragement, telling them they can all be members of the Guardians of the Galaxy, even though Drax (Dave Bautista) pipes up, reasoning that there's not enough room for all of us on the ship.
It's a fun, thrill-packed ride that will leave you wanting to see more, because with the speed at which the ride goes, you'll won't be able to take in everything that's going on. Make sure to take off your mouse ears and ball caps, stow away your phone in a secure place and hang onto your bags – mine nearly flew out from under my feet at one point!
After that, descend the stairs into the Treasures of Xandar gift shop, where you'll find every kind of Guardians merchandise you could want, including logoed caps, t-shirts, mugs, water bottles, backpacks, plush Groots, Star Lord jackets and more. ~Alexandra Heilbron
Guardians of the Galaxy Cosmic Rewind opens at Epcot in Walt Disney World on May 27, 2022.