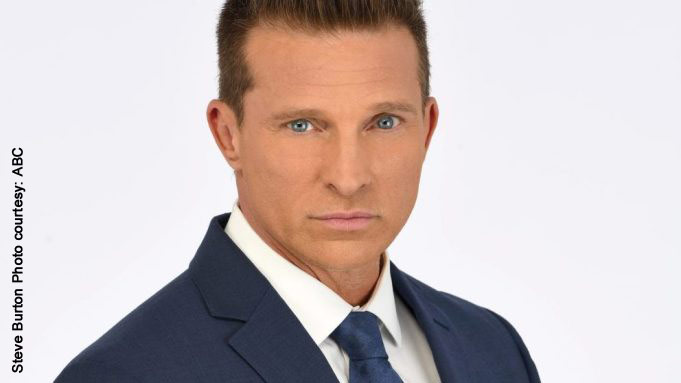 Steve Burton, who played Jason Morgan on the long-running soap opera General Hospital for the past 30 years, was fired from the show yesterday (Nov. 23). He's the second actor from the TV series to be let go for refusing to get a COVID-19 vaccination.
The first -- German-born actor Ingo Rademacher -- whose Instagram is full of anti-vaccine messages, refused to comply with the vaccine mandate. In response to being fired, he wrote on Instagram:
"To all the bigots that called for my firing at GH and made #fireIngo trend... Getting vaccinated does not stop you from spreading the virus. That's straight from the CDC. Mandating any vaccine is wrong but especially one that doesn't help stop the spread, that's nothing short of crazy talk. If you want to take the vaccine, take it. Just know you're doing it for yourself, not to save anyone else. You're not a hero."
In response, his followers wrote comments such as: "Wow. You're an utter moron, huh?" and "You are not smart and you are spreading lies. You will and have likely killed people by spreading such lies."
It came as no surprise that Burton was the next in line to be fired after he also refused to get vaccinated. Burton posted a video on Instagram in which he said, "I wanted you to hear it from me personally. Unfortunately, General Hospital has let me go because of the vaccine mandate. I did apply for my medical and religious exemptions, and both of those were denied. Which, you know, hurts. But this is also about personal freedom to me."
A vaccine mandate for anyone working on the set when the actors aren't wearing masks went into effect Nov. 1, 2021 on the set of General Hospital.
Other stars who have refused to return to TV sets due to COVID-19 vaccination requirements include Emilio Estevez, who will not be returning to The Mighty Ducks: Game Changers. He has been written out of Season 2 scripts.
Most recently, Rockmond Dunbar, who plays Michael Grant on the Fox TV series 9-1-1, was written off the show after he refused to be vaccinated and instead applied for a medical and religious exemption, which was denied.
In September, Miles Teller refused to be vaccinated prior to filming of the Paramount+ series The Offer, then tested positive for COVID-19. Production had to be halted while everyone Teller came into contact with was tested and quarantined.
Missing from the set of Season 3 of the popular Netflix series Virgin River was Annette O'Toole, who plays the town busybody, although it wasn't clear whether she didn't return due to a fear of catching COVID-19 or a refusal to wear a mask/be vaccinated, as the show was filmed early during the pandemic, from August to December 2020. Her character was seen virtually through video chats.
On the other side, Sean Penn refused to return to the TV series Gaslight until everyone involved with the production on set was vaccinated. ~Alexandra Heilbron