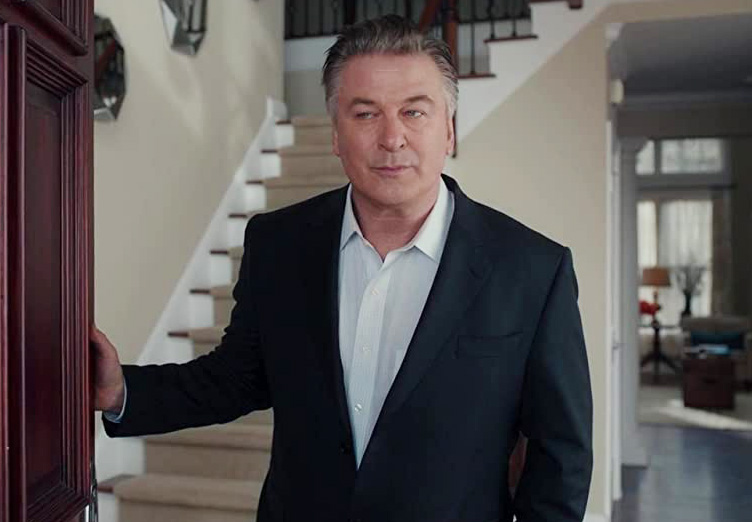 Alec Baldwin is at the center of another controversy, this time for promoting his interview with director Woody Allen.
Tuesday's Instagram Live began with Baldwin disabling comments before Allen joined. Throughout the almost hour-long interview, they spoke about the filmmaker's book, Zero Gravity. The backlash comes from Allen's sexual abuse allegation and his marriage to Mia Farrow's adopted daughter, Soon-Yin Previn. Although Allen and Farrow never married, they have several biological and adopted children together.
Baldwin has been vocal about his support for Allen, having in starred in three of the director's movies: Alice (1990), To Rome With Love (2012) and Blue Jasmine (2013). "I'm gonna be doing an Instagram Live with Woody Allen, who I love," he said in a video posted to Instagram a couple days before the interview. "Tuesday, 10:30. Be there."
In that same post, Baldwin wrote in the caption: "Let me preface this by stating that I have ZERO INTEREST in anyone's judgments and sanctimonious posts here. I am OBVIOUSLY someone who has my own set of beliefs and COULD NOT CARE LESS about anyone else's speculation."
The Twitterverse has exploded, with some people pointing out that Baldwin is still in the middle of an investigation following the accidental shooting and death of Rust colleague Halyna Hutchins.
One user tweeted: "It's like Alec Baldwin is actively trying to kill his career, like I would hate to be his publicist right now."
"Alec Baldwin brags about work but doesn't mention Rust shooting during chaotic Woody Allen chat" another wrote.
"Remember when Alec Baldwin literally killed a crew member on a set last year, faced zero repercussions, and is now… promoting a special interview he's doing with… Woody Allen? That's literally all you need to know about the film&TV industry" said another.
Neither Allen's or Baldwin's controversies were mentioned in the Instagram Live. ~Claudia Minardi